SodaSok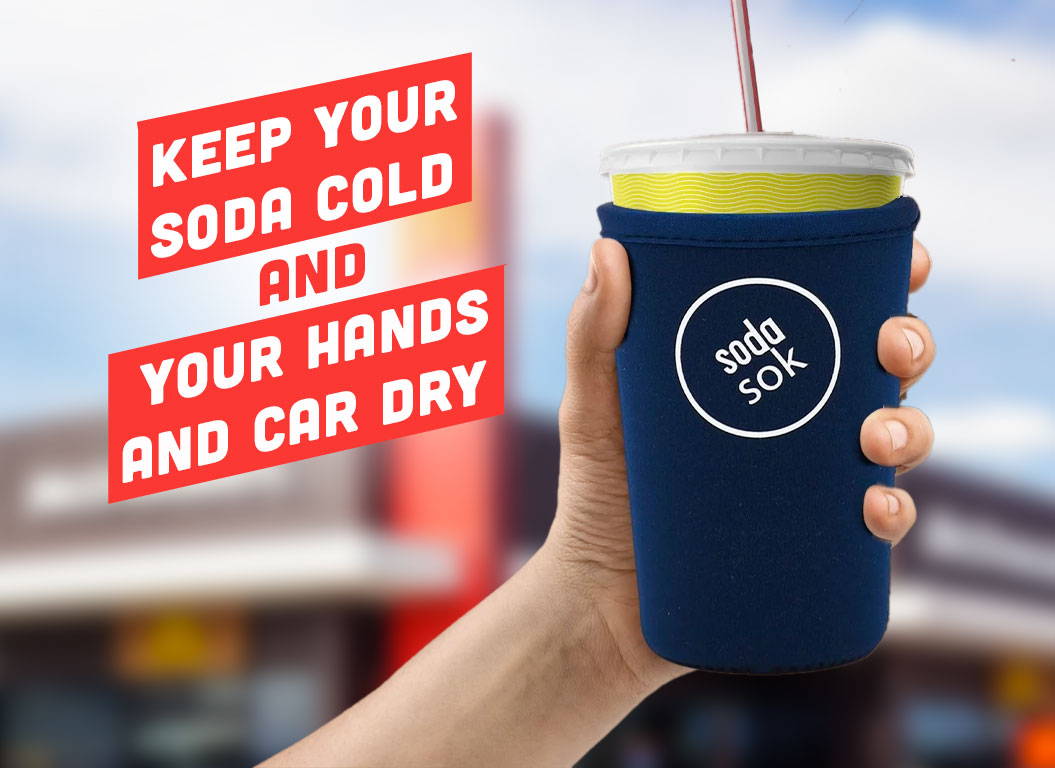 "I absolutely love mine especially since we don't get styrofoam to keep drinks cold anymore." - Cheryl
"Finally! I have a solution to that cupholder puddle and multiple napkins surrounding my cold drink in my cupholder! THANK YOU!!" - Beverly
"This is the greatest product you never knew you needed. Your drink stays icy cold but no cold hands and no condensation drips! You will love it" - Jennifer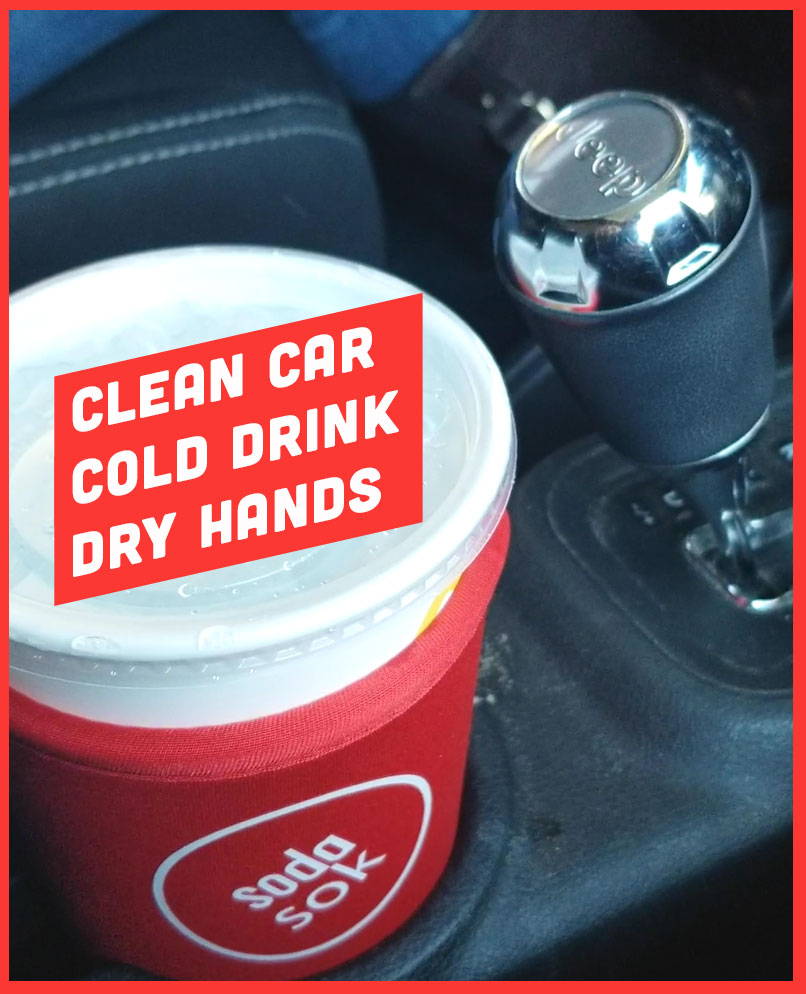 NO MORE PUDDLES, NO MORE RINGS
SodaSok stops condensation from ruining your day. No more cups wrapped in napkins to keep the sweat from dripping on your clothes or to stop puddles and rings on your desk (or worse, someone else's furniture) in your car cup holders or anywhere else. SodaSok is the permanent solution to the condensation blues.
KEEPS YOUR HANDS WARM AND DRY
Let's face it, the purpose of an iced beverage is to be cold! But that doesn't mean your hands have to be cold or wet. SodaSok covers about 85% of your cup to provide a comfortable, easy to hold, warm and dry experience.
YOUR DRINK STAYS COLD, LONGER
SodaSok is made from thick insulating neoprene fabric coated on both sides, providing a natural barrier to the elements. That means your drinks will stay cold longer.